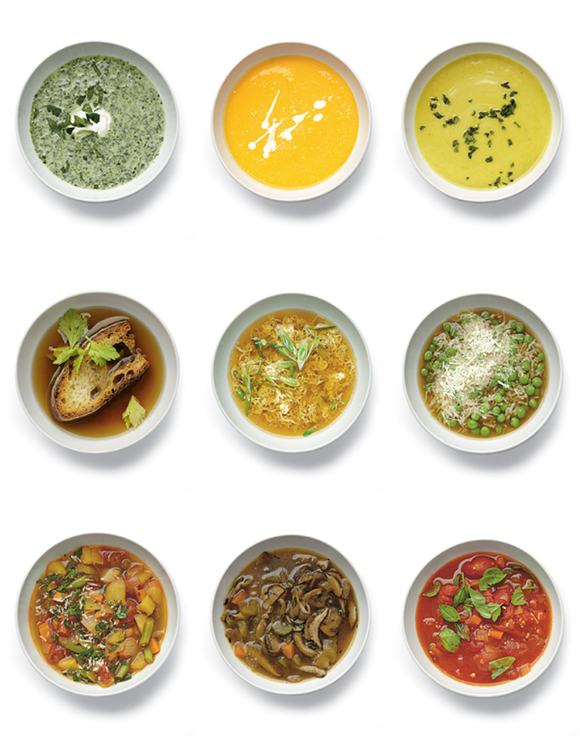 A light, delicious, vegetable-based soup makes the perfect dinner for encouraging healthy weight, quality sleep, improved digestion, and increased energy in the mornings.  Soups are easily digestible, which leaves your body primed for rest, detoxification, and rejuvenation while you sleep, instead of expending tons of energy on digesting a big meal full of slow-to-digest foods like animal protein and grains.  Plus, it is super easy to throw together a delicious, quick dinnertime soup that leaves you free to relax and enjoy your evening, without spending hours in the kitchen!  Cook a big pot for the week, and enjoy your freedom!
A super important trick for quick and easy soups is a good quality vegetable broth base.  My absolute favorite for a flavorful, delicious broth is Seitenbacher Vegetable Broth Powder.  It's all natural, instant, and allows you to customize how strongly flavored you want your broth.  I use it for all of my soups!  Pacific Organics and Imagine Organics make ok ones too, but in my opinion, nothing beats the natural broth powder!
Your other tools for whipping up a dinner soup in no time at all are canned veggies.  Stock up your pantry with canned organic beans and canned organic tomatoes.  Other pantry staples include yellow onions, garlic, greens, and olive oil.
Check out our delicious quick and easy dinner soup recipes!
Quick Vegan Creamy Tomato Basil SoupQuick White Bean and Kale SoupRaw Summer GazpachoChilled Cucumber Soup with MintAny Root Vegetable SoupAcorn Squash & Apple SoupSplit Pea, Fennel & Spinach SoupThai Sweet Potato Soup
{Image}