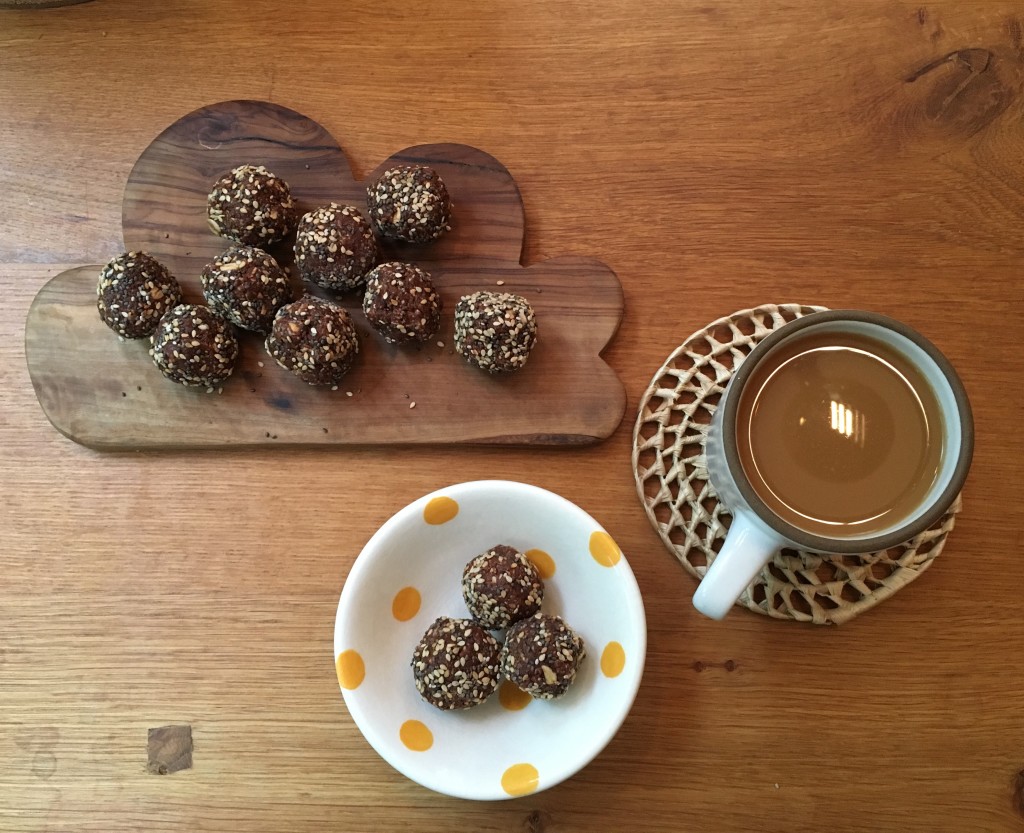 Continuing on our lactation kick here at The Organic Beauty, we have a new delicious recipe from a beautiful mama, my friend Tara at Tara Josette Snacks.  Tara is part of the amazing community of new mamas that I'm so lucky to be a part of here in LA, and she's always bringing these super duper yummy lactation balls to our mommy playdates.  No joke, you guys, these things are FOR REAL.  After eating a couple delicious little balls, my milk got flowing like crazy, which was especially crucial after my supply took a hit when I starting my period again : ( (For more ways to naturally boost milk supply, click here).
The delicious lactation balls have a bunch of ingredients that are amazing for milk supply (like brewer's yeast and oats) and quality (like coconut oil and nuts).  They are naturally sweet and are perfect for satisfying a sugar craving healthfully.  They're loaded with healthy fats, protein, and whole grains, so they're also awesome for keeping you full and stabilizing blood sugar. The long and the short of it.. They're awesome.  Here are a few words about them from the lovely Tara: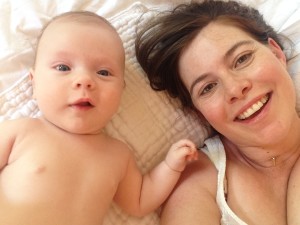 ---
Raw bites are so popular and with good reason, I'm a huge fan of these high nutrition little orbs of energy and have many different versions in my arsenal. Free of gluten and dairy and naturally sweetened with dates, they are so easy to whizz up and keep on hand for little emergency pick me ups. Or dessert. They have a ton of good fats and can be packed with superfood ingredients to charge up their nutritional profile.
I wanted a version that would do even more for me, returning to work soon milk supply is on my mind, so lactation balls were born. They have a cacao and peanut butter base because well, that's just a delicious situation right there, and it creates a robust enough flavor-backdrop to absorb the magic lactogenic ingredient –  brewer's yeast –  which some people find a bit funky (although I happily eat it on toast with avocado). They are also packed with oats, nuts and sesame which are all known to increase milk supply. Finally they have a ton of coconut oil which improves the quality of breastmilk, packing it full of lauric acid which is great stuff for your baby. The recipe is simple but It's key to use the most high quality ingredients you can and organic if possible, great quality cacao, peanut butter, dates and virgin oil will make these taste insanely good. Food as medicine.Yummy Lactation Balls1/2 cup gently melted virgin coconut oil1/2 cup salted peanut butter1/2 cup walnuts1/2 cup raw cacao1/4 cup Brewers yeast10 medjool dates1 tbsp tahini2 cups whole oats2 tbsp chiaFor Rolling in:1/4 cup chia1/4 cup sesame seedsGently melt the coconut oil (if necessary) but do not overheat. Combine all ingredients in food processor, pulsing until fairly smoot. Roll into teaspoonful sized balls and coat with a crunchy mix of chia and sesame seeds. Refrigerate or freeze for an even better, fudgier texture.