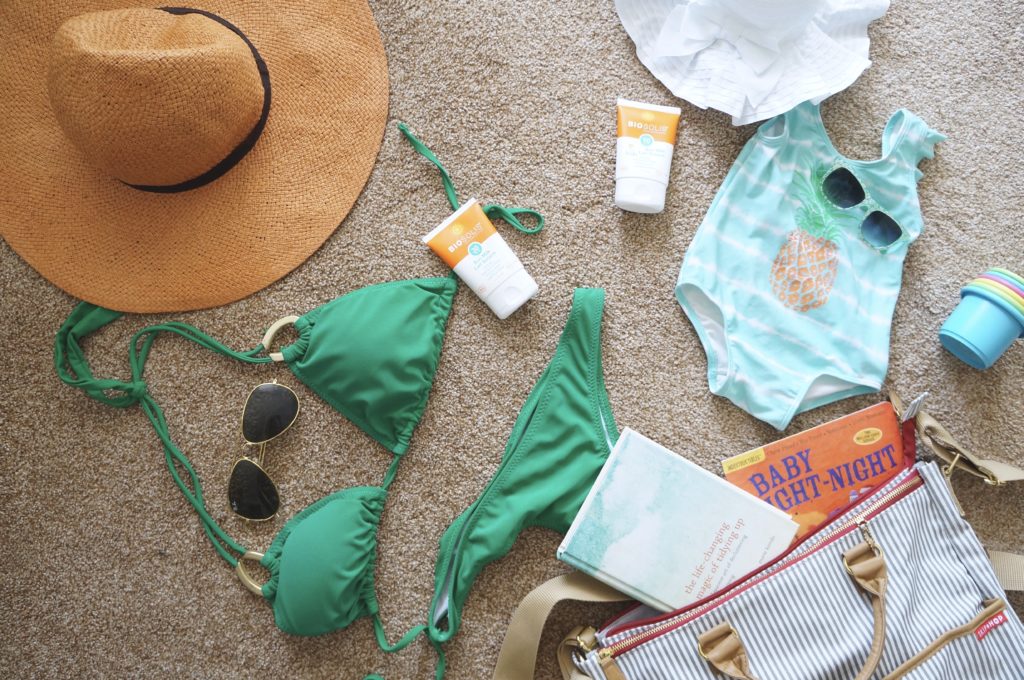 We just got back from a trip to Palm Springs, where we spent a good many hours lounging in the sun with our little bundle.  She swam and splashed, then we relaxed by the pool while she napped.  For a few moments, we almost forgot that we were new(ish) parents and enjoyed a relaxing vacation!  After some trial and error, we got the whole process down pat.  Here are some of our healthy sun day must-have's:
A diaper bag-turned-beach-bag: One of the best things about diaper bags is that they make for awesome carry-alls for excursions, and a sunny day at the beach or pool is no exception! Stash diapers, a change of clothes, sunscreen, toys and activities, snacks, and sunnies for mama and the littles in your diaper bag and make sure everything is at arm's reach.Activities: A book for mama (to read during naps, of course) and one for the kiddos too will make sure everyone has something to do while relaxing in the shade.  I love Indestructibles books for beach days — they can get wet, dirty, anything, and you just toss them in the wash! I'm also a fan of bringing along some BPA-free buckets or cups that are great for playing in the sand or water.Healthy snacks: A hungry mama or little one can ruin a fun beach day super fast, so pack a healthy snack to keep everything happy until lunchtime.  My go-to's are Lara Bars for mama and fresh berries for the littles!A great sunscreen: Do you know how much crap and toxins are in most sunscreens out there?  Ditch the drugstore brands in favor of an organic, non-nano mineral sunscreen.  Our fave is Biosolis, which has clean, nourishing ingredients in a safe and effective formula.  Learn more about this awesome sunscreen below!Floppy sun hats: Using a good sunscreen is amazingly important, and you can take your sun protection even further with a sun hat, which protects your scalp and face from even more sun. Plus, everyone looks instantly fabulous in a big floppy hat ; )
I started using Biosolis sunscreens a few months ago, and am totally obsessed. I use the Sun Milk for Face and Body SPF 30 on myself, and love the smooth texture and awesome protection.  Loaded with skin soothing and protecting ingredients like aloe, rapeseed and sunflower seed oils, and carrot root extract, this sunscreen does so much more than keep your skin from burning! Another key ingredient is karanja oil, an Ayurvedic ingredient that helps to heal and restructure the upper layers of skin, preventing premature aging and amplifying the results of mineral sunscreens.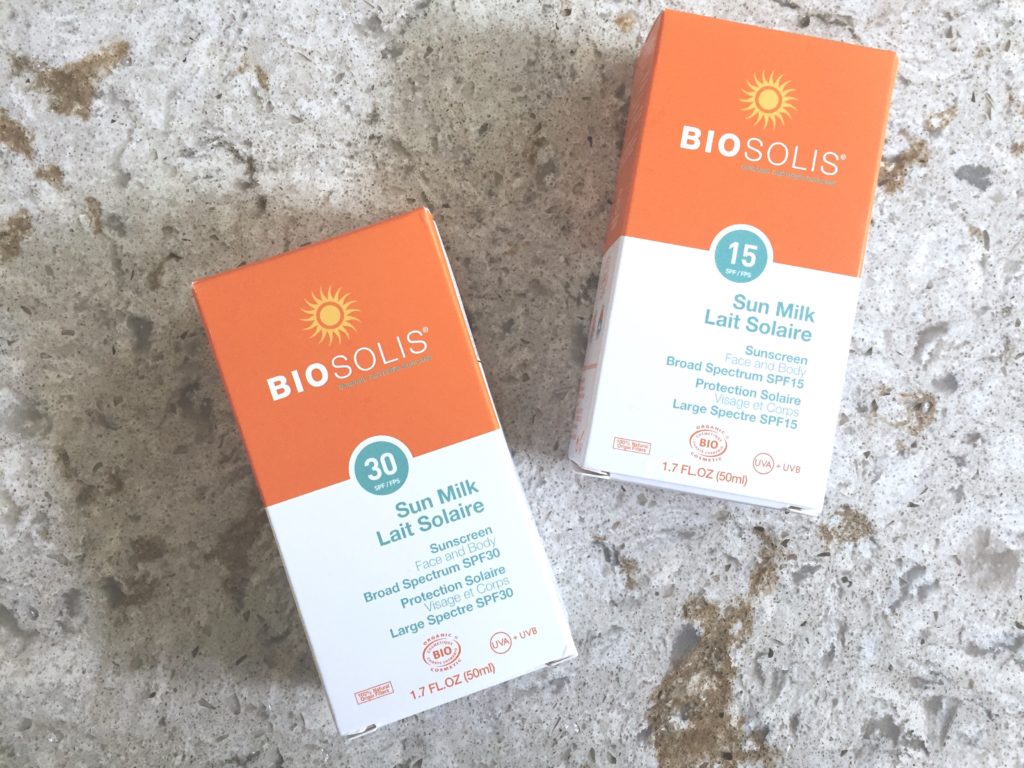 For the littles, there's the Kids Sun Milk SPF 50, which has many of the same skin protecting ingredients but with an even higher SPF to ensure that baby soft skin stays safe!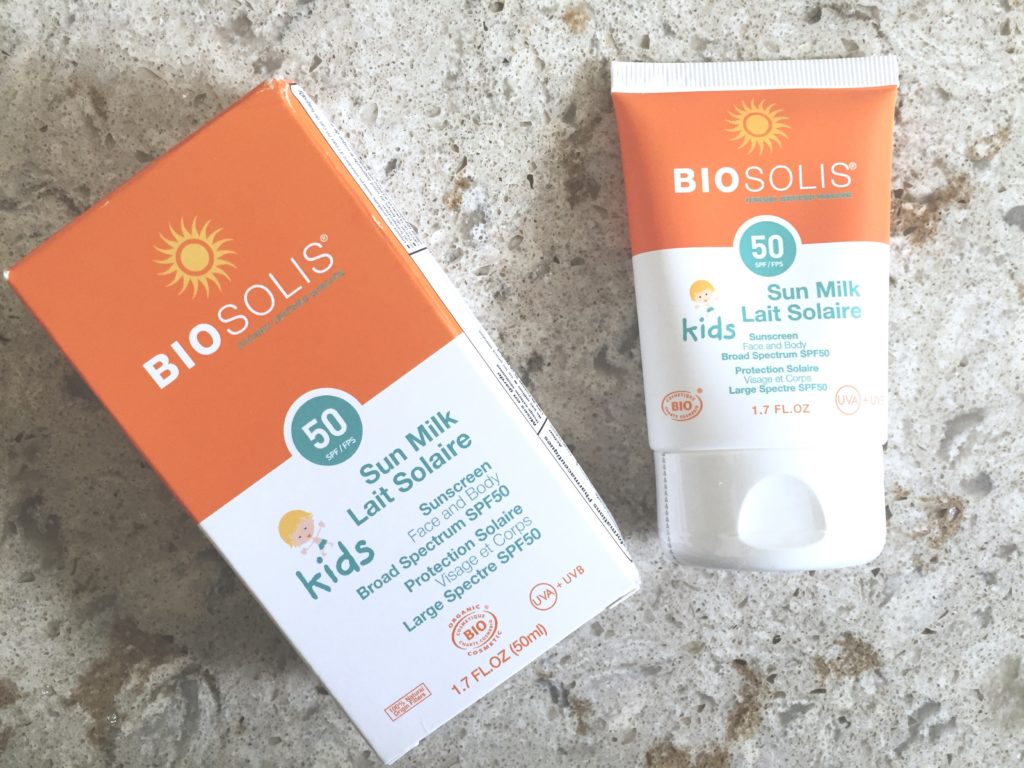 Biosolis mineral sunscreens are non-nano, which means that the minerals stay on top of skin, where they offer the most protection, and don't get absorbed into the bloodstream (this is especially important when picking a sunscreen for your kiddos!).  On the other hand, non-mineral chemical sunscreens penetrate skin with toxic ingredients that are made even more volatile under the hot sun.  These chemical sunscreens are also super damaging to delicate coral reefs and ocean eco-systems, making them a disastrous choice for the environment.
Biosolis non-nano mineral sunscreens are clean and free of pollutants, petrochemicals, silicone oils, and synthetic fragrances, and they come in environmentally friendly packaging, making them a great choice for our bodies and the planet. Their ingredients are certified as safe and eco-friendly by two independent European certifying bodies (which have much higher standards for safety in cosmetic products than the US), Ecocert Greenlife and Cosmebio, so you know exactly what you're getting.
Now, on to an amazing, healthy day in the sun!!