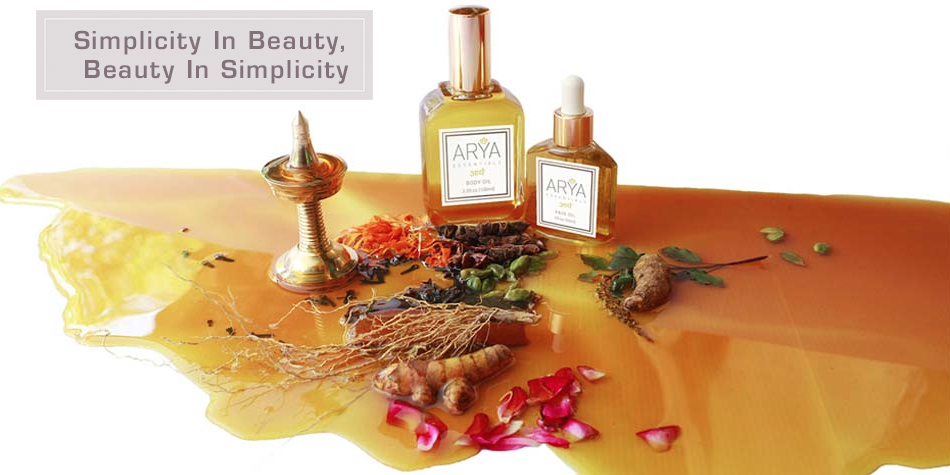 If you've been reading The Organic Beauty for awhile, you know that my number one secret for gorgeous skin and hair is oil.  I use it to wash my face, moisturize my skin, and condition my hair (among many other beauty tricks).  Being a slightly lazy organic beauty, I opt for simplicity — pure jojoba, argan, and coconut oils.  But simple can definitely get a little boring.
So I was super excited to discover Arya Essentials Ayurvedic oils, which are anything but boring.  Handcrafted in Brooklyn, Arya (Sanskrit for noble, precious, and pure) oils for face, body, and hair are loaded with super powerful ayurvedic herbs like brahmi, tulsi, and amla which slow aging, boost collagen, and promote hydration and glow. I am a huge proponent of using these powerful herbs internally for holistic healing and wellness, but they are just as effective and magical when applied externally as well. Plus, they smell absolutely amazing.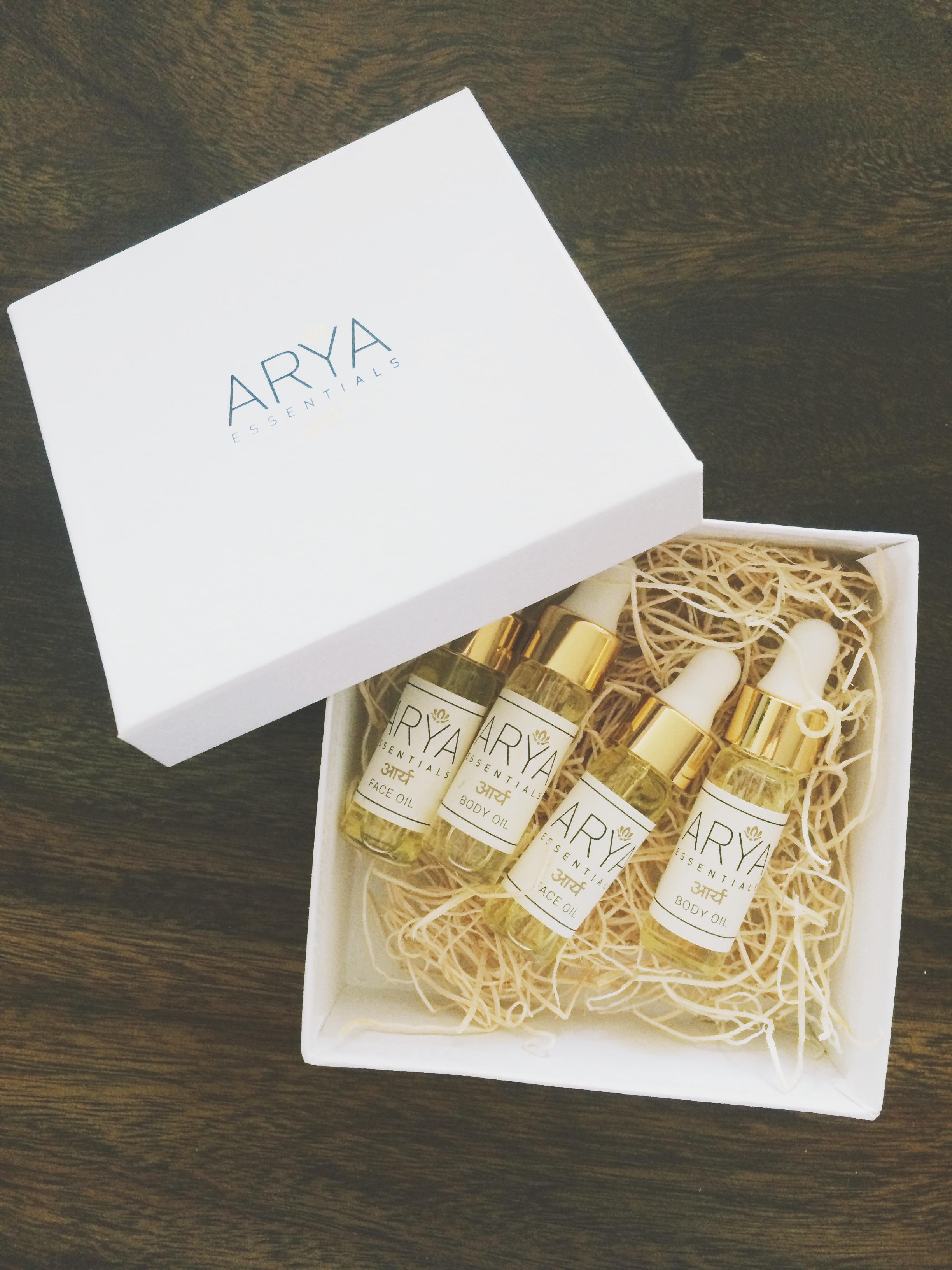 The face oil has a nourishing base of argan, jojoba and sweet almond oil, which are my top picks for youthful, clear and glowing skin, while the body oil features a slightly heavier base of sesame and coconut oils, which are ideal for deep hydration and soft, silky skin. And did I mention how delicious they smell?  Earthy, peppery tones waft off your skin, leaving you feeling like the exotic goddess that you are.