By Callie McBride
"Look who's off to the gym again."
"I'd eat as many greens as you, too, if I were a giraffe…"
"At the end of the day, I'd much rather have the cupcake than not."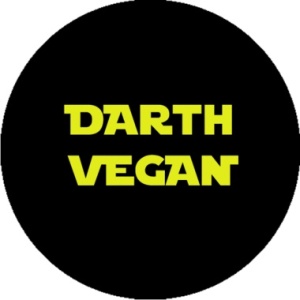 These and plenty of other comments can be routinely heard from family, friends, co-workers, and people who lead a different lifestyle than you do, and seem eager to judge. In the nearly 3 years that I have been vegan, and in the 5+ years that I have expressed my passion for health and fitness, I have laughed off 'vegan' jokes, stomached outwardly opinionated friends, and even held my tongue around certain people who are quite vocal about their disapproval or disinterest in a holistic way of living. Certainly not everyone is as gung-ho about hot yoga and green smoothies as you are, but it can become frustrating when your life choices become criticized on a regular basis and you feel the need to refrain from practicing those choices in order to fit in. Just last week I spent a number of days with a loud, fun-loving family whose only agenda was to lounge, eat, and drink. (I know, I know, where can you sign up!?) Like many families, this one especially loves to come together over a meal, so inviting a girl with a plant-based diet into the home was a challenge for them. Each time they had questions or comments about my lifestyle, I graciously answered and listened to what they had to say. After a while, though, the vegan jokes were popping up 4 or 5 times in an afternoon. "The ribs are on the grill, we know you can't wait!" "We made this cheesecake special for you-oh waaaaait." My personal favorite: "So, you're vegan…like, where do you find joy in life?"
If you've ever done grade school theatre or participated in a kindergarten beauty pageant, you know how exhausting it is to hold a fake smile. Unfortunately, that's what I felt like I was doing. While I recognize that the digs and comments are all in good fun, I quickly felt that I stood out like a sore thumb every time the dinner bell rang. It got me thinking that no matter what life choices a person makes, if they stand out from what's considered the 'norm', it can be tough to live out those choices in a social setting.
If you can't beat 'em, join 'em.
In an effort to remedy my feelings of frustration and inconvenience toward people who don't understand why I eat the way that I do, I have compiled a list of ways to inform without lecturing, extend invitations without pressuring, and constructing rebuttals without starting World War III.
1. Share your snacks. A fool-proof way of convincing people that vegans (or simply healthy eaters) aren't aliens and that healthy eating can be delicious, is to show them with food! Choose your favorite healthy treat or green appetizer to make and bring to a summer barbecue or birthday party so that you can eat your cake and have it, too. All those jokes will disappear once vegan chocolatey goodness is in the picture.
2. Keep it short and sweet. People who are unfamiliar with the plant-based diet and holistic lifestyle will ask questions. Be sure not to transform into your old high school biology teacher and go into a 30 minute spiel about the benefits of kale and the history of coconut oil. Instead, stick with a brief answer to the ever-popular question of why you live the way you do. I usually say with a smile, "It makes me feel great and brings me happiness. I just like to feel my best!"
3. Have a few tricks up your sleeve. If the joking continues, pull out some of your own. Making sure not to judge or offend, think of cheeky ways to throw a question back onto someone who may be grilling you about your particularly green dinner plate. "I'm actually trying to see if my body starts sprouting leaves, thanks for noticing!" "I'm in a competition with my pet rabbit to see who can consume more raw carrots within a day. I'll keep you posted on my progress." "When the rest of the world zigs, I zag. You should really try it."
4. Extend open invitations. Especially when vacationing with friends or living with roommates, sneaking away to the gym can frustrate people who either aren't on top of their fitness game or who want to spend time as a group. Instead of waking up at the crack of dawn to fit in your workout before everyone else's day starts, make a suggestion for the group to rent bikes or play beach volleyball. Your dedication to fitness shouldn't be overruled by your peers, but asking them to join in is a win-win situation. A dance party is a wonderful disguise for a cardio without…
5. Go all out with a plant-based feast. If your siblings, boyfriend, or business partner are still on the fence about your obsession with raw veggie collard wraps, pull the final trigger an invite them over for 3-course vegan or plant-based meal to wow them. For brothers or boyfriends who frequent Buffalo Wild Wings and Taco Bell on a weekly basis, try Alicia Silverstone's 7-layer dip; they won't know what hit them. For your mother or sister and their sweet teeth, try any of Chocolate Covered Katie's cookie, cake, or pie recipes-most are sugar and fat free. For the culinary connoisseur, prove just how dimensional veganism can be by slaving over any of these gourmet raw recipes, and be sure to kill the presentation.
These tricks won't have anyone running away from you, and may even open some doors to more willing eaters.
{image 1}